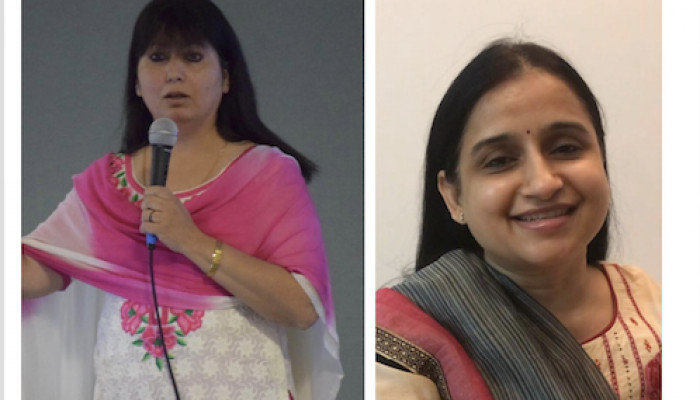 Monika Joshi, RN. CAS
Monika Joshi is a graduate of California College of Ayurveda, a first established and longest running state approved Ayurvedic College. She is also certified by American Institute of Vedic Studies under Dr. David Frawley and is a member of National Ayurvedic Medical Association. Monika Joshi is the first Clinical Ayurvedic Specialist to have practice in Central California. For the past 14 years she has been successfully working with lifestyle, diet and herbs in prevention and treatment of various chronic illnesses.

Dr. Monika Sharma, BAMS
Dr. Monika Sharma is an Ayurvedic Doctor (B.A.M.S.) from Govt Ayurvedic College, Himachal Pradesh, India. Monika has more than 20 years of experience in the field and started her career with successfully setting up an Ayurvedic health zone in the heart of Gurugram, DLF City Club. Monika's specialty included rejuvenation and detoxification in Panchakarma therapies while dealing with chronic conditions. Monika has a diploma in health and nutrition which helps her work with wellness and weight management.