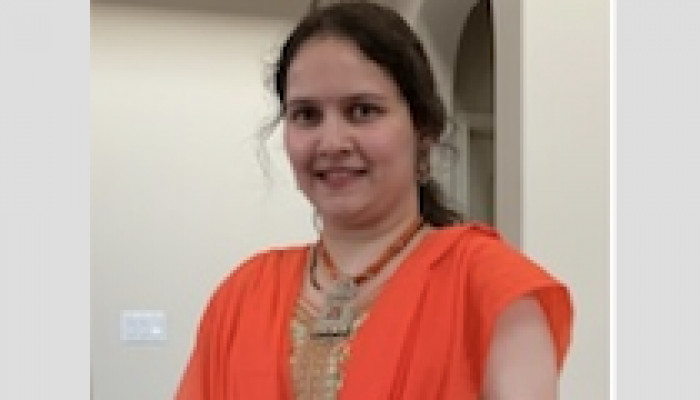 Priti is an avid art enthusiast who has been painting since she was 3 years of age.

Encouraged by her parents who noticed her natural abilities in painting different art forms; she has progressed through the years and is now looking forward to imparting that knowledge to kids of different age groups.

She appeared and participated in multiple regional and state level art competitions to further enhance her skills.

She holds a Masters degree in Physics and has traveled a lot in her 13+ years in the U.S. This has presented her with an opportunity to observe, reflect and transform her ideas into different forms of paintings.

She has conducted painting exhibitions at cultural events in major cities like Chicago, Atlanta and has diversified her art skills across multiple forms of paintings.